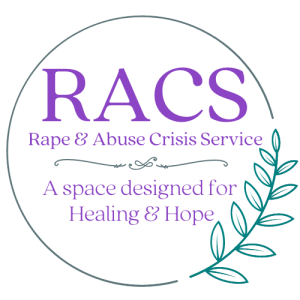 The Rape & Abuse Crisis Service or RACS has been around since 1980, and what started as volunteers answering the hotlines quickly grew into the 40-bed shelter you hear about today. While RACS has been around for a long time, it is time to reintroduce ourselves.
In October of 2020, Angela Hirsch was hired as the Executive Director of RACS. Under Angela's leadership, we created a new mission, vision, logo, and brand, and launched our new website(www.racsjc.org), be sure to check it out!
RACS's Mission: Support survivors of domestic violence, sexual assault, and stalking through advocacy, counseling, and shelter services in a space designed for healing and hope.
RACS Vision: The Rape & Abuse Crisis Service will be the premier resource for Central Missouri affecting community change in response to interpersonal violence so that all women, men, and children are able to live free and without fear in communities that support and strengthen safety and justice for all.
While you may be familiar with the fact that RACS does offer safe shelter for survivors, you may not be as aware of the other services we offer. While the Shelter is a big part of what we do at RACS, it is not the only thing we do.
Not every survivor of Domestic Violence, Sexual Assault, or Stalking needs shelter.
The RACS staff is constantly on the move. Our two Outreach Advocates and Outreach Counselors travel to the eight outlying counties of the RACS service area. If you can't come to us we come to you! All RACS services are available to survivors who may not need shelter. Counseling, case management, advocacy, safety planning, and court accompaniment, it's all available.
RACS Outreach Advocates can help with housing, ex parte orders of protection, accompany a survivor to court, obtain birth certificates, and so much more! Don't worry about transportation, if you can't come to them they will come to you. Our Outreach Counselor travels to survivors as well. Individual counseling is available throughout RACS's nine-county service area as well as group counseling in several of the counties.
If you are interested in advocacy services call 573.634.8346 x 113, if you are interested in counseling services call 573.634.8346 x 104
Anytime you see our staff providing public education training or presentations you will hear them talk about healing and hope. At RACS we know that healing doesn't happen overnight, it takes time and a glimmer of hope can begin. That's why RACS is an organization that is based on healing and hope. An organization that believes survivors can find that glimmer of hope when given the time to heal.